The expert group of national service industry comprehensive reform pilot mid-term evaluation visited Gonggang Zhihui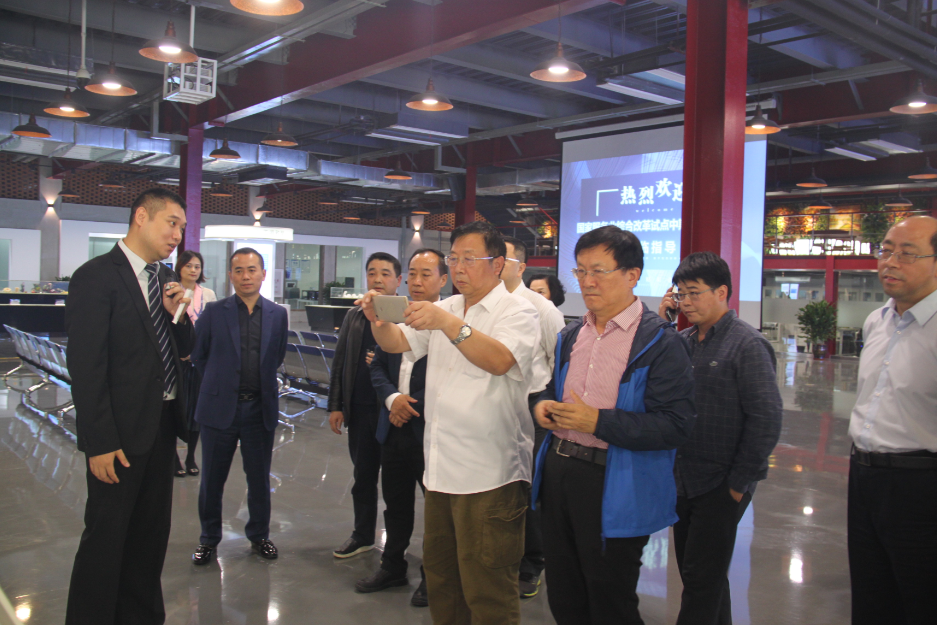 On October 30, 2019, an expert group led by the national development and Reform Commission visited Chongqing Gonggang Zhihui to carry out the mid-term evaluation on the pilot work of comprehensive reform of national service industry during the 13th Five Year Plan period. Chongqing development and Reform Commission, Nan'an district leaders and District Department Heads accompanied the investigation.
Nan'an District is the only pilot area for comprehensive reform of national service industry in Chongqing during the 13th Five Year Plan period. The first station of the research group visited Gonggang Zhihui, focusing on the theme of "inefficient land use and reuse of traditional buildings": Gonggang Zhihui is an innovative application company of intelligent industry transformed from the idle factory of Zhongtian Chemical Industry. After more than two years of construction, it has grown into Chongqing Science and technology Chongqing new high-end R & D institutions approved by the Bureau and Chongqing new enterprise R & D institutions recognized by Chongqing Economic and Information Technology Commission have established close cooperative relations with well-known enterprises, universities (scientific research institutes) and hospitals at home and abroad, which promote the innovative application of 3D printing technology in advanced manufacturing, regenerative medicine, intelligent design and other fields, and effectively promote the adjustment and transformation of regional industrial structure Type upgrade
The expert group and his party listened to the work report of Gonggang Zhihui, visited the exhibition hall of the company, showed strong interest in application cases such as "personalized implant", affirmed the innovative development mode of Gonggang Zhihui, encouraged and supported the promotion of Gonggang Zhihui as a typical case in China.